How do you stay connected to your organization in current COVID-19 times? As a result of all measures, hybrid meetings, livestreams and webinars have boomed as staying in touch with employees, suppliers, customers, stakeholders and ambassadors is more important than ever before.
Because of the many possibilities and advantages, online meetings will not only in present times but also in the future play a crucial role within the communication strategies of many companies. Conveying a message is no longer location bound. Online communication saves costs, CO2, and time because both senders and receivers do not have to physically meet or move any more. Moreover, all content is recorded and will always be available online, expanding its reach and making these videos or its fragments available for other communication ends.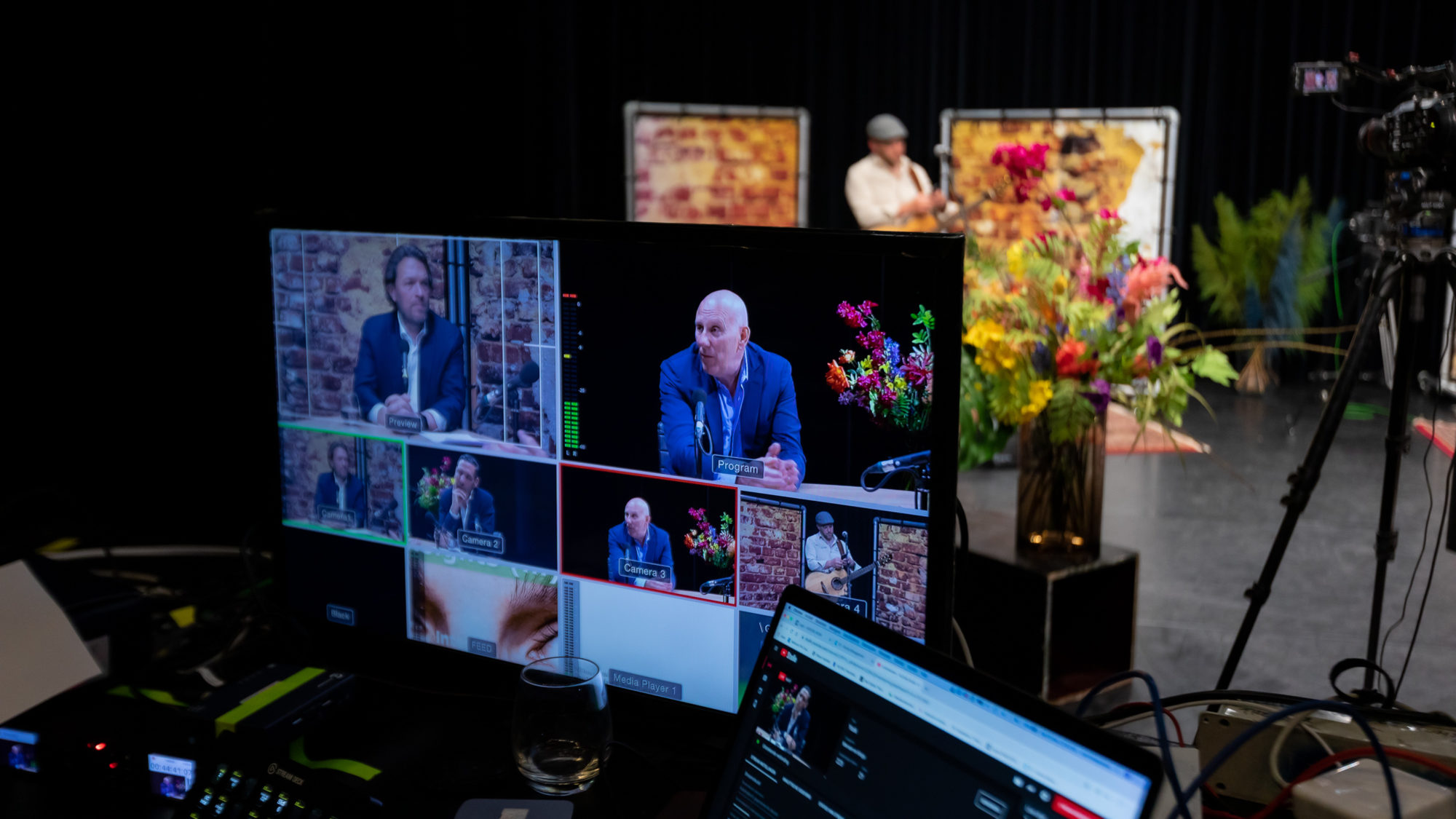 The absolute strength of our multidisciplinary team lies in handling the whole process and taking full care of all its aspects. Not only can we take care of the complete production based on your wishes, we are also specialized to design and create a brand set in our own style and according to corporate identity. We can produce videos beforehand that we use during the broadcast, animate intros and outros, and design slides and titles according to the corporate identity of any company.
Our team is typically composed of a skilled project manager, director, camera man/men, graphics-operator and audiovisual technician. We have our own equipment as to assure the best quality. Moreover, we can provide for a graphic designer and animator for all graphics and a photographer to document the event (behind the scenes).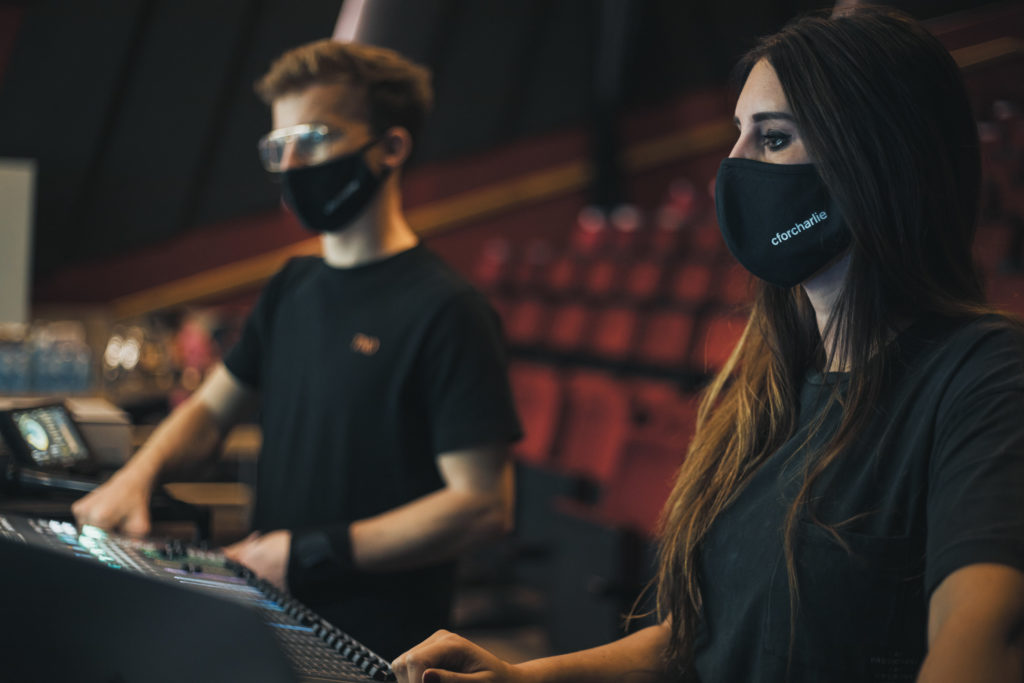 We host online events from the theater hall of ECI Roermond. Because of our close collaboration we have all desired facilities at our disposal. Lighting and audio possibilities with broadcast quality, large spaces that make that we can adhere to the guidelines provided by the RIVM and a large offer of food and beverage options in cooperation with one of the restaurants based in the building. Naturally, we can also facilitate an online event at another location of your choice. Even when all speakers work remotely or from home, we will direct this from our own studio. That is the flexibility of an online event!
Nothing is outside of the scope of what we can execute. We can stream from nearly every platform with a multiple camera registration and even live music. We have several interactive options available, such as a live chat, switching between multiple locations, an online quiz, a mobile reporter that appears live in studio, and many other interesting additions. With our 4G mobile solution, we can even broadcast from a location without an internet connection.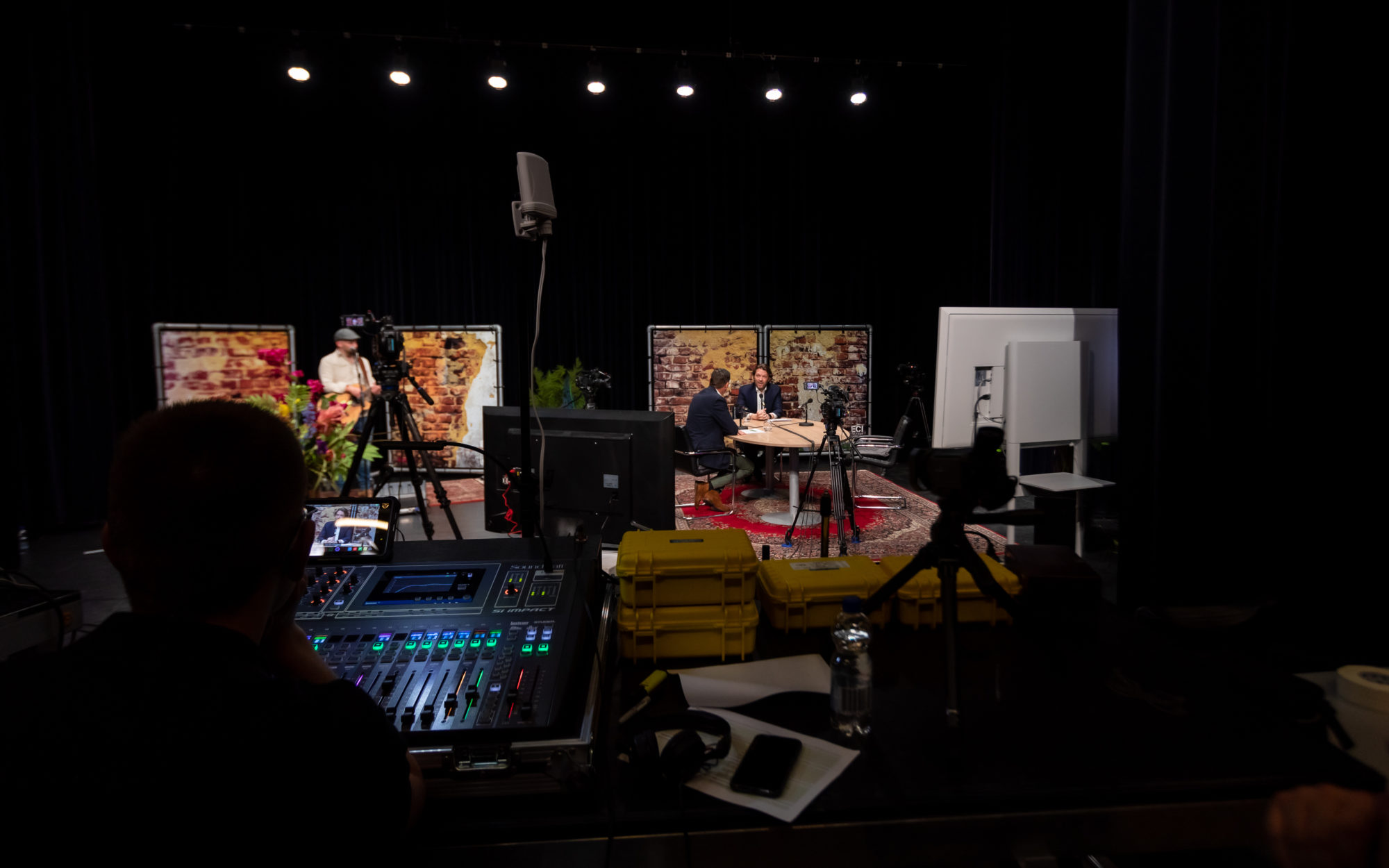 As all events are custom processes, we would like to meet to discuss wishes and matching options personally. This can be done in style online, or in a meeting in person adhering to the RIVM guidelines. Please feel welcome to contact us through e-mail or by phone.