During PROVADA 2021, the largest real estate event in the Netherlands, Vebego presented itself to the real estate world. With a workforce of over 40,000 employees within the areas of cleaning, greenery, facility management and healthcare, Vebego makes a positive impact throughout the entire life cycle of a building. 
An impact that is still fairly unknown within the real estate world.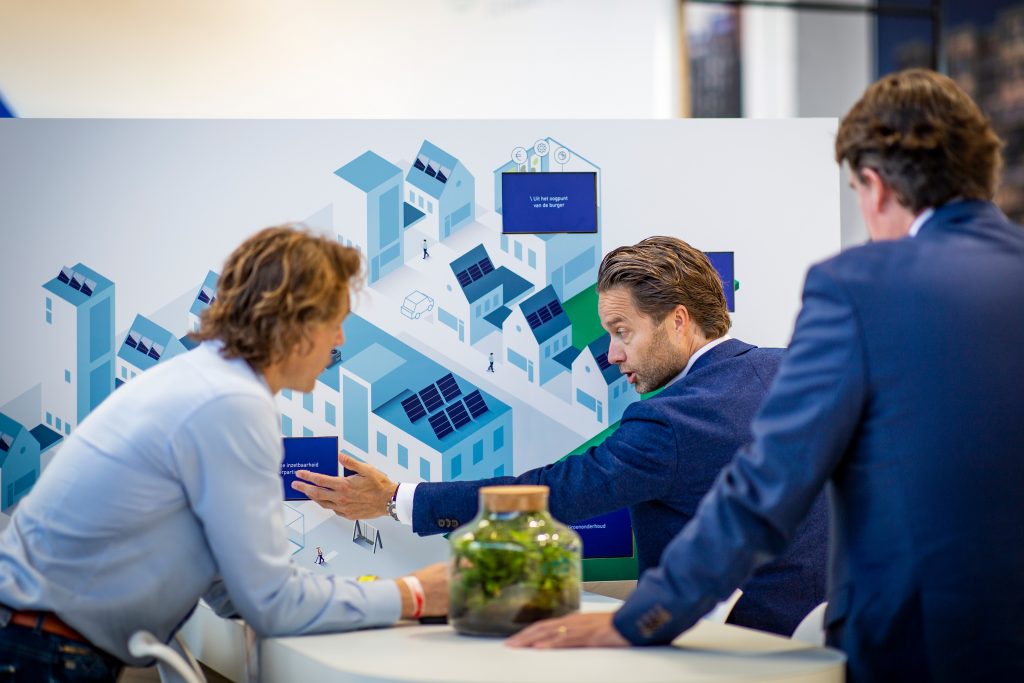 For the Vebego stand, C FOR CHARLIE conceived and developed four interactive walls. The visitors were led through an interactive journey along four stages: The Vebego family business, the property development, Vebego's added value for the building and its impact within the neighbourhood. 
Within each theme, sub-themes such as citizen participation, the maintenance of greenery and data management formed the icebreaker for new leads and the subject of conversation for existing clients.