Vebego is a family company made by people, for the people. It is a company with a strong and recognisable culture. Here, shareholder value and growth are not the primary drivers, but instead the interests of clients, employees and society are taken into account during all considerations.
At the various Vebego companies, over 40,000 employees in the Netherlands, Belgium, Germany and Switzerland perform meaningful work daily in the areas of cleaning, healthcare, facility management and greenery. In this way, they make a positive contribution to society every day.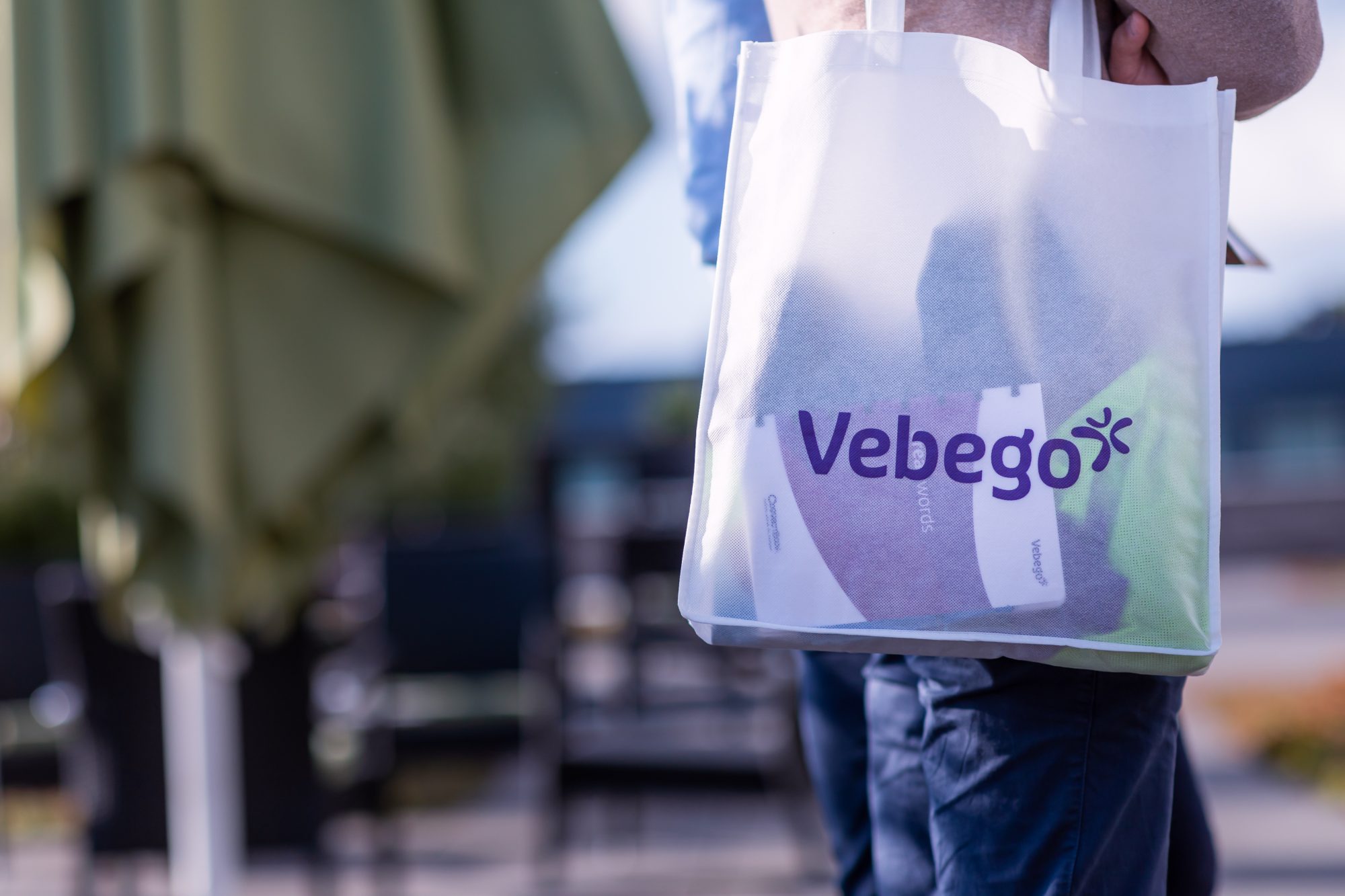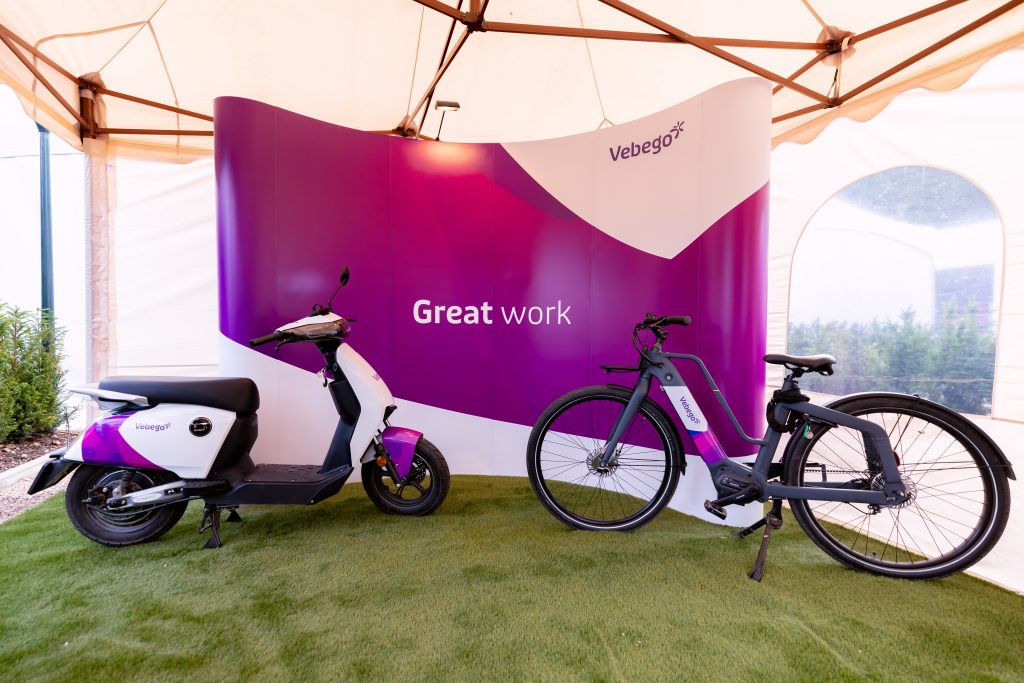 To ensure that the Vebego companies will be jointly recognised as one brand in the future, a new Vebego identity was launched. As a result, within two years Vebego comprised 11 major companies with a single brand name and logo in the Netherlands, Belgium, Germany and Switzerland. Taking a big step towards realising its strategic ambition to make an even greater social impact.
The new identity is simple, accessible, gentle and warm, and thus fits seamlessly with today's Vebego.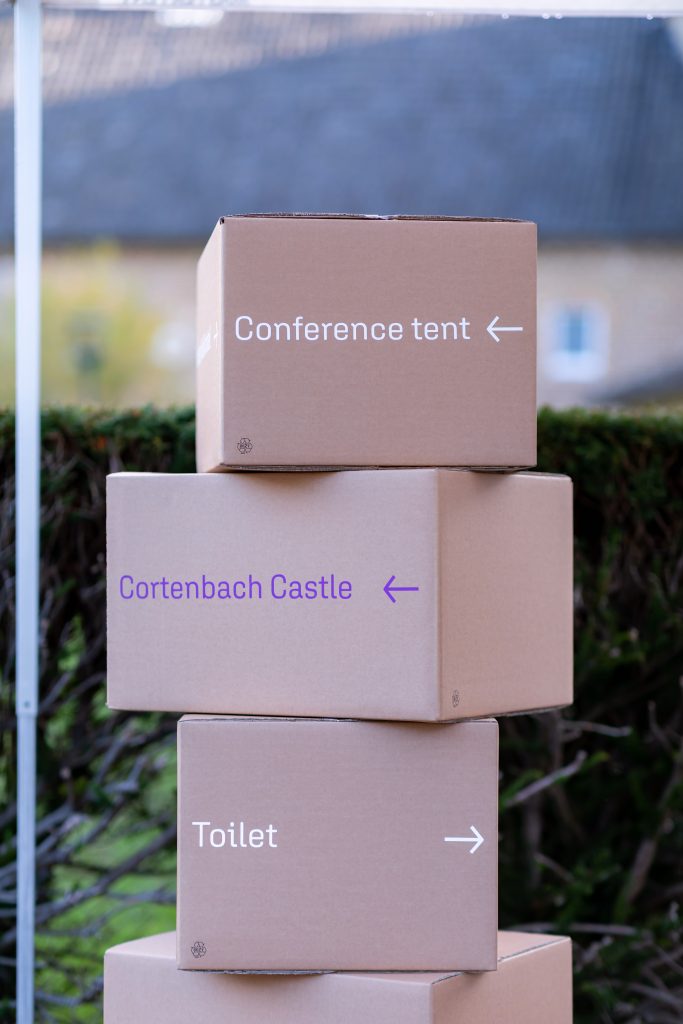 During the Vebego Leadership Conference, the new identity was unveiled to the top 100 of the international company. C FOR CHARLIE accounted for a large part of the organisation and focused on the sustainability theme for the entire event. Great Work should not only relate to employees and customers but also to the planet. At the conference, sustainable and vegetarian food was served, flying as a mode of transport was avoided and carpooling was encouraged. We facilitated bicycles instead of shuttle buses and used only sustainable materials for the roll-out of the new identity. 
The Vebego Leadership Conference consisted of an exciting three-day programme with various inspiring presentations and challenging workshops. The location was the beautiful Cortenbach Castle: Vebego's birthplace in Voerendaal. There, the future was symbolically embraced at the very place where Vebego's history originated.
Besides the product development and organisation, our team, consisting of six manned cameras and a lighting and sound control room, ensured that the entire event was captured from every angle. With a recap video each day, full recordings of all presentations and workshops, interviews and an after-movie, the experience during the conference became tangible.